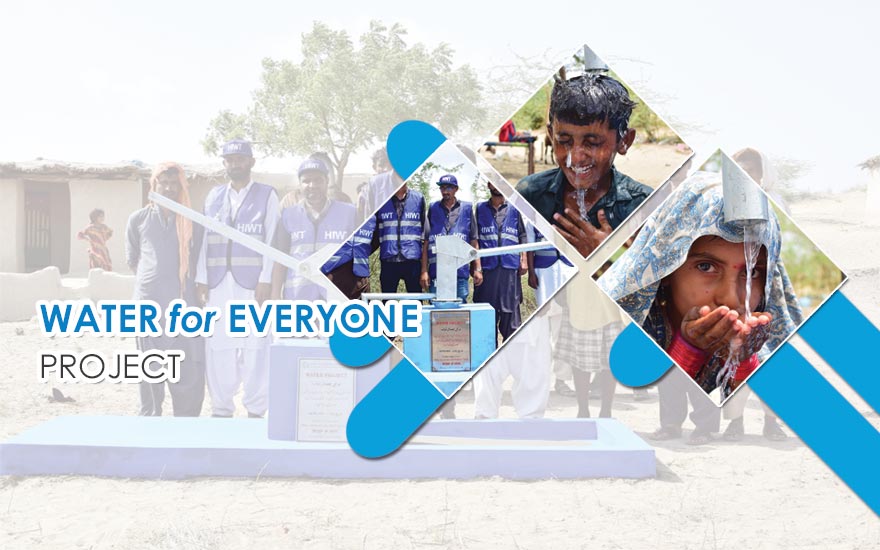 Water for Everyone
Considering the severe water crisis, HIWT intends to launch Clean and Safe Water Project with provision of Hand Pumps Installation and water wells in all districts of Sindh. Under this project 100 number of Hands pumps will be installed and 25 number of water well will be provided in all districts.rn

rnAccording to an estimate, 25 number of families will benefit from each hand pump and one water well can accommodate the clean water needs of 50 number of families so we can safely say by installing 100 number of hand pumps, 2500 number of families will benefit from it.
Come forward with your Sadaqah in the name of your deceased family members or relatives to install hand pumps or dig wells in rural areas of Pakistan.